From the Headmaster
Dear TGS Families,
I extend my warmest wishes to both returning and new families at Toowoomba Grammar School. We are excited to have our students back on campus and look forward to another successful year of academic excellence and personal growth. This time last year saw the delay of school due to the COVID-19 pandemic. I am very pleased we are in a different situation and once again the School has come alive with the return of our boys.
Last week, we celebrated the outstanding success of our 2022 Year 12 school leavers at the Scholars' Assembly and it was lovely to welcome back many boys and their parents to this special event. The assembly provided an opportunity to acknowledge the intellectual commitment each boy has made to their studies and in doing so we celebrated our next generation of thinkers. We are proud to announce that one of our students, Darcy Schmidt, received an ATAR over 99 and 35% of our boys received an ATAR over 90. We are also delighted to report that the majority of our boys received their first preference offer to a tertiary course.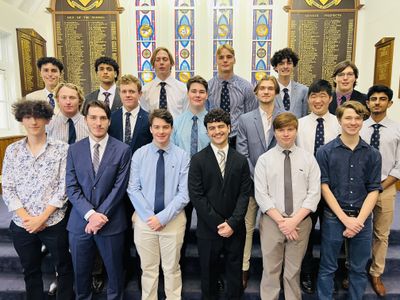 The results of 2022 were outstanding, and I congratulate all boys on their achievements. Their results are testament to the diligence, commitment, and application they showed to their studies throughout the year, and also the dedication of our teachers and staff. These results are even more impressive given the disruptions of COVID-19 and Influenza in Terms 1 and 2 in particular. In this regard, what they have achieved is even more impressive. A 2022 Median ATAR of 87.6 is simply outstanding and is a significant improvement on the 84.1 produced by the cohort of 2021. The success of the 2022 cohort is our success as a School and in addition to the outstanding results produced by some, it was great to note that many others who have produced their best results through hard work and application. This outcome is equally as impressive, and I would like to acknowledge all who set ambitious goals and who did all that they could to achieve them.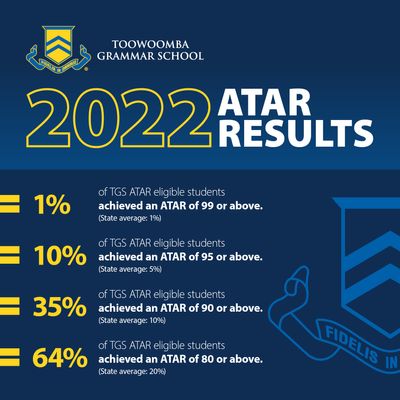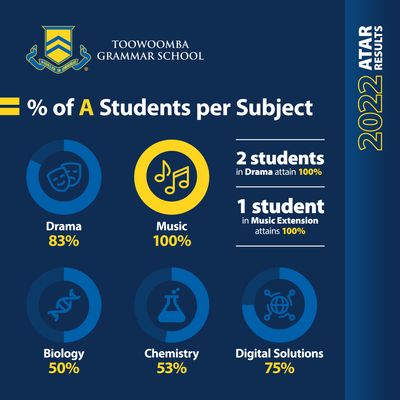 We welcome many new staff to TGS in 2023, and this is reported in the Staffing Updates section of The Blue and Gold. They are teachers of the highest calibre, selected from a rigorous recruitment process to ensure that we continue to provide our students with the best possible education. Our new staff bring a wealth of knowledge and experience to our School, and we are excited to have them join our community. They have already begun to make a positive impact on our students, and we are confident that they will be valuable assets to our School for many years to come.
Over the holiday period, we have undertaken a number of important works, including the refurbishment of the Purves classrooms, updates to the Dining Room entry, new counsellor offices, and renovation works on the School House ground floor to include a more central student services area.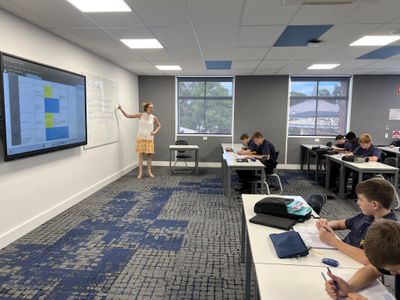 The TGS on Tour program will continue in 2023 visiting regional areas, as far north as Darwin and south to Gunnedah. I along with a number of staff are looking forward to connecting with our regional families.
As I commence my third year as Headmaster of this wonderful school, I am filled with a deep sense of pride and gratitude. The past two years have been a time of growth and change, and I am honoured to have been a part of the Toowoomba Grammar School community. I am continually inspired by the dedication and hard work of our staff and students, and I am excited for the many opportunities and challenges that lie ahead. I am committed to working together to provide the best possible education for our boys and I look forward to continue to serve as Headmaster of this great School.
Kind regards,
Dr John C Kinniburgh
Headmaster